Understanding the #ExxonKnew controversy
ExxonKnew is a coordinated campaign perpetuated by activist groups with the aim of stigmatizing ExxonMobil. Funders of the "#ExxonKnew" campaign have placed "pay to play" news stories, released flawed academic reports and coordinated with public officials to launch investigations and litigation, creating the false appearance that ExxonMobil has misrepresented its company research and investor disclosures on climate change to the public.
Understanding the #ExxonKnew controversy
What is #ExxonKnew?
#ExxonKnew is an orchestrated campaign that seeks to delegitimize ExxonMobil by misrepresenting our position on climate change and related research to the public. For the past several years, activist organizations have sought to bring investigations, shareholder action, legal action and protests against ExxonMobil despite the fact that ExxonMobil is committed and actively working to reduce the risks posed by climate change.
What organizations were involved?
The #ExxonKnew campaign is the outgrowth of a plan devised by environmental activists and class-action lawyers at a conference in La Jolla, California in 2012, as activists themselves confirmed in The New York Times. The Climate Accountability Institute (CAI) and the Union of Concerned Scientists (UCS) held this workshop to brainstorm how they could use litigation to gain access to internal energy industry documents on climate change, in hopes of creating scandal that would force a settlement similar in scope to the one reached with Big Tobacco. They put their strategy into a report called, "Establishing Accountability for Climate Change Damages: Lessons from Tobacco Control."
How was the campaign funded?
The #ExxonKnew campaign is extremely well-funded and includes paid media coverage, legal support, activist groups, and academic research. Foundations providing financial support for the campaign include: Rockefeller Brothers Fund, Rockefeller Family Fund, Rockefeller Philanthropy, Open Society Foundations, Energy Foundation, V. Kann Rasmussen Foundation, Grantham Foundation for the Protection of the Environment, and Mertz Gilmore Foundation.
What was the outcome?
In 2015, environmental activists and class-action lawyers succeeded in securing an investigation of ExxonMobil by then-New York Attorney General Eric Schneiderman, as originally envisioned in the La Jolla report. The investigation was widely founded on claims that scientists and researchers from ExxonMobil knew that man-made emissions caused global climate change in the 1970s and 1980s, but that the company kept those findings secret. Contrary to their claims, ExxonMobil's understanding of climate change has tracked the scientific consensus on climate change, and its research on the issue has been published in publicly available peer-reviewed journals.
After over three years of investigation, during which ExxonMobil turned over four million pages of documents, the New York Attorney General's office settled on bringing charges against ExxonMobil, not related to what the company knew about climate change , but instead obscure questions around ExxonMobil's economic modeling and accounting practices, under New York's controversial Martin Act statute.
Timeline of #ExxonKnew
This coordinated campaign dates back to a 2012 meeting of environmental activists and class-action lawyers in La Jolla, CA.
June 14-15, 2012: Rockefeller-funded organizations hold conference in La Jolla, California to brainstorm how they could use racketeering laws against ExxonMobil.
The Union of Concerned Scientists (UCS) and the Climate Accountability Institute (CAI) organize a conference for activists such as Naomi Oreskes (author of Merchants of Doubt), Peter Frumhoff of the Union of Concerned Scientists and attorney Matt Pawa, who served on the board of CAI.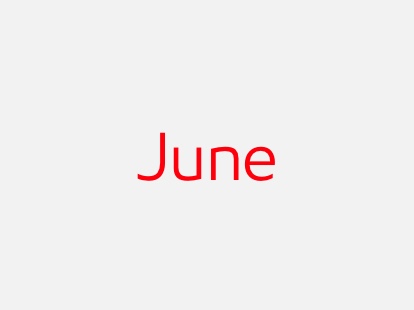 Fall 2014: Columbia University School of Journalism
Columbia University School of Journalism fellows, who were later reported to be sponsored by the Rockefellers, begins investigating ExxonMobil, looking into the company's internal documents on climate change. Following Schneiderman's subpoena against the company in 2015, a source discloses that the Columbia fellows' reporting made the issue "more ripe."
Feb. 13, 2017: New York Post reports that the Rockefellers and New York Attorney General Eric Schneiderman were discussing the #ExxonKnew investigation before either the InsideClimate News (ICN) or Columbia School of Journalism #ExxonKnew pieces were published
As the New York Post revealed, "Documents show Schneiderman's top staffers were in correspondence with Lee Wasserman of the Rockefeller Family Fund going back to February 2015. Schneiderman launched his probe that November."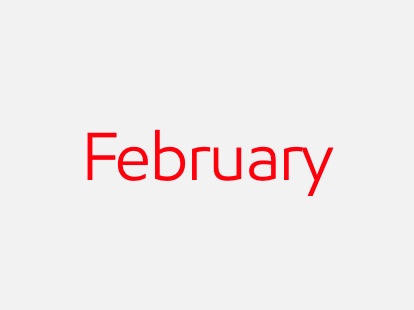 March 29, 2017: Judge Kinkeade transfers ExxonMobil's First Amendment appeal against attorneys general Eric Schneiderman and Maura Healey to the U.S. District Court for the Southern District of New York.
Kinkeade rules that New York District Court was the appropriate venue to hear Exxon's case because "a substantial part of the events or omissions giving rise to the claim occurred" in New York City at the March 29, 2016 press conference with Al Gore.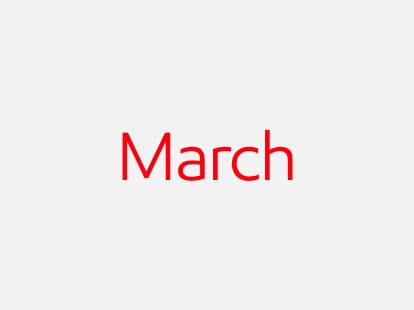 April 6, 2017: #ExxonKnew campaign claims global warming caused the Exxon Valdez spill
This was yet another article written by graduate students at the Rockefeller-funded Columbia Journalism School, which was published in the Los Angeles Times. The article claims that ExxonMobil had evidence that the Columbia Glacier was calving due to climate change, but allowed one of its tankers to put itself in the way of the icebergs anyway.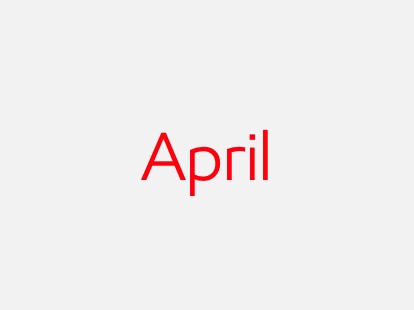 June 2, 2017: Schneiderman again changes the justification for his investigation into ExxonMobil
Schneiderman shifted from his original claim that the company was publicly trying to downplay the risks of global warming to a position that the company misrepresented how it was incorporating future climate policies into its business decisions, arguing that it may have inflated the risks climate change posed to its operations.
June 14, 2017: Court documents reveal Schneiderman used a private email address for official business while conducting #ExxonKnew investigation.
Court documents, submitted by lawyers for the Energy and Environment Legal Institute (E&E Legal), show that Schneiderman's personal email address was used for official business because it is contained within a privilege log of correspondence that he provided to the court. A judge only recognized that the personal email was used after an in camera review of this log.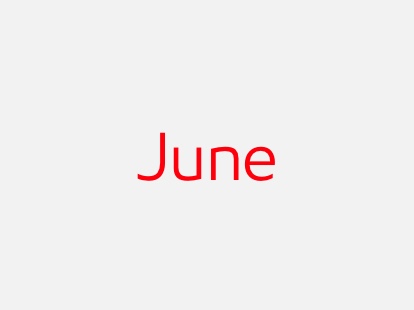 Aug. 10, 2017: Vermont Judge orders Vermont Attorney General's office to disclose all email communications with Schneiderman's office – including Gmail correspondence
Superior Court Judge Mary Miles Teachout ordered the release of records between the attorneys general of New York and Vermont, specifically any discussions of sharing documents with "outside advisors" pursuant to a secrecy pact. She also granted access to Vermont Attorney General Bill Sorrell's private emails since both he and New York Attorney General Eric Schneiderman used private email accounts, specifically Gmail, in their ExxonMobil discussions.
Aug. 23, 2017: Naomi Oreskes and Geoffrey Supran publish a study conceding that #ExxonKnew was never really about what ExxonMobil "knew," but about punishing ExxonMobil for arguing against specific climate policy proposals
Of course, Oreskes is the activist that the New York Times has credited for helping kick off the #ExxonKnew campaign, whose goal was to convince "a single sympathetic state attorney general" to investigate the company for supposed climate fraud. If there's any doubt about her positions ahead of releasing this report, in 2015, Oreskes wrote: "Did Exxon deliberately mislead the public on climate change? Hello. Of course they did!"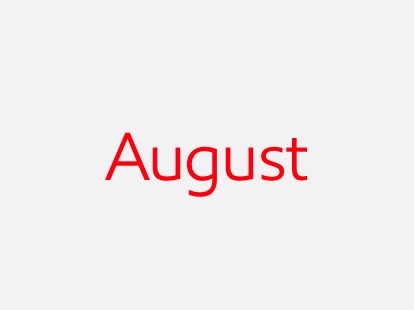 September 19, 2017: San Francisco and Oakland sue ExxonMobil and four other oil and gas producers.
With representation from Matt Pawa, the cities allege that oil and gas producers' operations amount to a public nuisance and the companies should be held liable for damages to help the cities mitigate against the effects of climate change.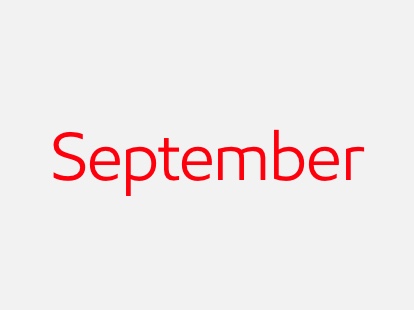 October 17, 2017: State Impact Center announces that the NY OAG is one of seven state attorneys general offices selected to participate in the initial phase of its fellowship program.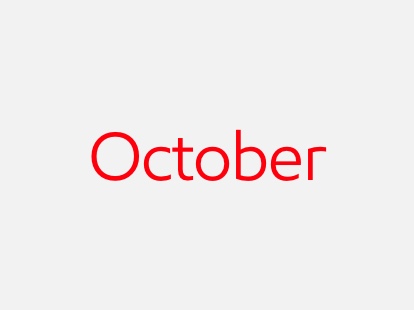 November 5, 2017: Eric Schneiderman's investigation into ExxonMobil reaches its two-year anniversary.
After two years, Schneiderman has not filed charges and ExxonMobil has turned over three million documents to the NY OAG.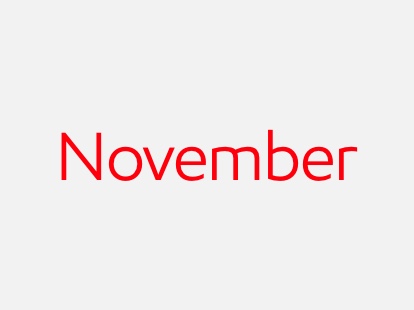 Editorial boards and legal experts denounce #ExxonKnew campaign
Leading voices from across the country have denounced the #ExxonKnew campaign. From the Wall Street Journal to the Washington Post, editorial boards have expressed first amendment concerns.
Editorials

New York Post
Exxon's big court win exposes major malpractice in the New York Attorney General's Office
"Exxon's win Tuesday against New York state's climate-change lawsuit couldn't have been more complete: Not only did the judge find the Attorney General's Office failed to prove fraud, he also blasted the case as "hyperbolic" — and praised Exxon. State Supreme Court Judge Barry Ostrager said the state's lawyers failed to show the company ever "made any material misstatements or omissions" that could mislead any "reasonable" observer. The AG's Office had claimed Exxon defrauded investors in violation of the Martin Act and other laws. But Ostrager flagged the "politically motivated statements by former New York Attorney General Eric Schneiderman," who launched the Exxon probe — which show that the litigation was political from the start." (Dec. 14, 2019)

New York Daily News
Fossil fools: Predictably, New York State's case against ExxonMobil runs aground
"As sea levels rise and extreme weather increases, New York has plenty to fear and many costly battles to fight. A weak legal case against ExxonMobil should never have been among them. That massive lawsuit, brought by former Attorney General Eric Schneiderman and continued by Tish James under New York's low-burden-of-proof Martin Act, claimed the company used one set of accounting methods for internal calculations about climate change's financial risks on the company's bottom line and another for the public, and that this added up to more than a billion dollars in damage to shareholders. Just one problem: Those supposedly two sets of books didn't describe the same thing. Actually, two problems: Projecting the cost of future climate regulations is a terribly tricky business subject to volatile domestic and global politics. Actually, make it three: The figures available to the public projected that climate restrictions would wind up being more stringent; the internal number assumed more modest efforts to limit emissions. A grand conspiracy would likelier have done the opposite." (Dec. 11, 2019)

The Wall Street Journal
New York's Stranded Exxon Case
"Well, that was embarrassing. After spending nearly four years trying to nail Exxon Mobil for myriad climate-change deceptions, New York's attorney general was excoriated Tuesday by a state judge for making "hyperbolic" claims and essentially trying to deceive the court. In case readers missed it—and no doubt New York Attorney General Letitia James hopes you did—State Supreme Court Judge Barry Ostrager (appointed by Democratic Gov. Andrew Cuomo) dismissed New York's lawsuit alleging that Exxon violated the state's Martin Act. That securities law merely requires that a "reasonable" investor might have been misled regardless of whether there was fraudulent intent, but the AG couldn't even meet this low bar." (Dec. 10, 2019)

New York Daily News
Out of gas: Attorney General Tish James' dubious lawsuit against ExxonMobil looks even weaker than when the trial began
"This is the way the push to hold Big Oil accountable for climate change in New York courts ends, not with a bang but a whimper. Thursday, as a three-week-long trial came to a close, Attorney General Tish James' prosecutors sought to withdraw two counts of fraud, even as they asked the judge to rule on two other counts alleging misrepresentations that might be illegal under the state's uber-powerful Martin Act. So weak is the case on those first two claims, Exxon's attorneys urged the judge to rule on them with prejudice, in order to clear the 'cloud over the reputation of the people.'" (Nov. 10, 2019)

The Wall Street Journal
Parody of a Climate Trial
"Not a single Exxon shareholder at trial claimed to have been deceived. A PricewaterhouseCoopers director who performed 13 years of audits for Exxon said he was not aware of any attempt to manipulate either cost, though he once inadvertently used the two costs interchangeably in an internal memo. The AG says Exxon's fictitious fraud cost investors between $476 million and $1.6 billion based on declines in its share price after government investigations were reported. But as one economic consultant interviewed during the trial quipped, 'You don't shoot the arrow and then draw a bull's-eye around it.'" (Nov. 7, 2019)
Wall Street Journal
New York's Climate Show Trial
"The only reason New York has any chance to win this case is because it is using the Martin Act, the notorious New York statute that doesn't require proof of fraudulent intent. The AG also doesn't need to prove that an actual investor was deceived, only that a 'reasonable investor' might have been deceived. We doubt Ms. James cares all that much if she wins in any case. If she loses at trial, she'll appeal to higher state courts to keep the publicity alive. And even if she loses every appeal, she'll have done her political duty as a progressive and harassed a corporate sinner. If this legal attack doesn't work, maybe another one will." (Oct. 21, 2019)
NY Post
The incredible collapsing '#ExxonKnew' climate change lie
"Which is why Schneiderman (before the revelation of horrifying personal conduct ended his career) was forced to find a different rationale: Big Oil, he said, might be 'overstating' its assets by 'trillions,' by failing to account for potential future regulations that restrict fossil fuels. Oops: The company had warned about the risks of new rules; that's why a Securities and Exchange Commission probe cleared it of those charges. And the case that now-AG Letitia James takes to trial Tuesday is a huge comedown from even that claim, charging that Exxon fraudulently used two sets of books to state the risks. The company says it merely releases different estimates for different purposes, with full disclosure." (Oct. 20, 2019)
Dallas Morning News
Exxon says there's a conspiracy against the company among environmental activists, and it's probably right
"The narrative of an organic movement of environmental defenders taking on Big Oil has been depicted by some as a David-versus-Goliath showdown. But as more and more facts emerge, it is becoming increasingly clear that Exxon has been unfairly maligned by a group of activists and lawyers driven by politics but bereft of facts." (Aug. 3, 2018)
Wall Street Journal
AG Campaign is an 'Attempt to Stamp Out All Disagreement on Global-Warming' Policy
"Even with the fearsome power of the Martin Act, this investigation appears built for media consumption more than courtroom success. There are no "facts" about the eventual extent and impact of climate change that Exxon or anyone else can hide, because inside or outside the company there are only estimates based largely on computer models." (Nov. 8, 2015)
Bloomberg View
Investigation is 'Dangerous Arrogation of Power'
"Much as one may sympathize with Schneiderman's desire to encourage stronger action on climate change, this is not the way to go about it…Engaging in scientific research and public advocacy shouldn't be crimes in a free country. Using the criminal law to shame and encumber companies that do so is a dangerous arrogation of power." (Nov. 10, 2015)
Washington Post
Exxon 'Didn't Commit a Crime,' science depends on allowing criticism
"Legitimate scientific inquiry depends on allowing strong, even unfair, criticism of the claims that scientists make. As the Exxon investigations show, respecting that principle will not lead to positive outcomes in all cases. But it nevertheless demands that the government leave a sizable buffer zone between irresponsible claims and claims it believes may be criminally fraudulent." (Nov. 14, 2015)
USA Today
ExxonMobil has a right to its opinion
"Schneiderman's push is based on an extraordinarily powerful New York law known as the Martin Act. It only requires prosecutors to prove a factual error — not fraudulent intent. This is the type of law that should be used with great caution for critical public purposes. There lies the irony in using a law designed to protect investors to go after the oil giant. The investigation won't push Exxon to reevaluate its public stance on climate change so future investors won't be misled. The company did that years ago. And the most likely effect of a costly legal examination of Exxon's past statements is a lower stock price, hurting current investors." (Nov. 22, 2015)
Financial Times
Legal basis for AG investigation is flimsy, free speech implications are alarming
"The investigations launched by the attorneys generals of some U.S. states and the Virgin Islands set a troubling precedent for other policy debates, and threaten to undermine the cause that they aim to support…The legal basis for these actions seems flimsy…Beyond that, the implications of the investigations for free speech on public policy issues are alarming." (April 24, 2016)
Boston Herald
Healey should pull out of this foolish effort to basically try to regulate speech
"Exxon can hire squads of lawyers to defend every statement it ever made about its research (they already are challenging Healey in court). The issue is moot today. The company cooperates with several carbon-reduction programs, supports a tax on carbon dioxide emissions and long has discussed climate risks in required financial disclosures." (June 27, 2016)
New York Post
Schneiderman's new claim in Exxon probe is a 'ludicrous stretch'
"Attorney General Eric Schneiderman must have hit a wall with his Exxon climate-change probe, since he's suddenly changed his target.… Schneiderman's new tack will only continue to politicize scientific debate and reinforce New York's image as anti-business. It's time for him to put the public's interests before his own desire to please enviro-radicals — and end this probe for good." (Aug. 21, 2016)
Law Experts

Ernest Istook
Former Congressman; Attorney
"Bad laws like the Martin Act prompt bad lawsuits. Nowhere is that more evident than in the abusive civil suit and subsequent trial brought by the New York attorney general's office against ExxonMobil, which just ended on Nov. 7. The judge's decision is expected by mid-December. […] But four years later and after changing legal theories several times, the successor New York attorney general ginned up a civil lawsuit that boils down to simple accounting practices, but repackaged to sound like misleading claims about climate change. The allegation is not about how ExxonMobil deals with science or with environmental regulations, but that the company's accounting supposedly underestimated the cost of future regulations — regulations that don't even exist yet!" (Nov. 25, 2019)

Manny Alicandro
Former New York Attorney General Candidate; Attorney
"Of course, this trial is not really about corporate accounting standards and securities laws. It is about the politics of climate change and the determination by environmental activists to hang this problem around the necks of one company or the energy industry more broadly. In fact, Bloomberg reported some protesters outside the courthouse in Manhattan seemed to think the state is trying to hold ExxonMobil accountable for climate change rather than looking as securities fraud." (Nov. 6, 2019)

Nicholas L. Waddy
Associate Professor, State University of New York – Alfred
"For the last four years, New York has pursued a legal vendetta against ExxonMobil — not because it began with probable cause, but because many New York politicians are eager to be at the forefront of a movement to demonize and destroy the fossil-fuel industry. This pernicious movement, as I have written before, is based not on the law but on ideology and animus. Many New York politicians have eagerly embraced the unthinking crusade against perfectly legal energy sources. Witness the fact that, in a clear conflict of interest, anti-fossil fuel activists have even directly funded part of New York state's legal team pursuing the case against ExxonMobil." (Oct. 25, 2019)

J.W. Verret
Associate Professor, George Mason University Antonin Scalia Law School
"James is using the Martin Act in this filing of civil fraud charges against the company. This law is, in itself, a dangerous and unbounded tool. While we can all agree that those who commit fraud should experience appropriate consequences, the Martin Act is notorious for allowing the New York attorney general to bring charges even when the traditional common law elements of a fraud claim are not present." (Oct. 23, 2019)
Merritt B. Fox
Professor, Columbia University School of Law
"The Martin Act grants the attorney general extraordinary powers to subpoena private documents without either obtaining a court order, which is required in most ordinary New York criminal proceedings, or the filing of a complaint, which is required in an ordinary civil action and is subject to court review. The Exxon subpoena is an abuse of these extraordinary powers […] At the extreme, the Martin Act subpoena power could be used to bully corporations into any kind of desired reform under the guise of a securities investigation." (Aug. 15, 2016)
Philip Hamberger
Professor, Columbia University
"Mr. Schneiderman's subpoena to Exxon Mobil thus stands apart. His ability to demand information in this way is a quintessential case of the fox guarding the henhouse. The threats to privacy in our society are not merely technological; they also are legal. In addition to electronic surveillance, nonjudicial subpoenas allow government to examine private documents as if they were an open book. And as shown by Mr. Schneiderman, when attorneys general can issue such subpoenas, a valuable judicial power becomes a prosecutorial threat to liberty and due process." (May 11, 2016)
Dennis Vacco
Former Attorney General, State of New York
"I was proud to play a major role in holding tobacco companies responsible for the damage they caused and in setting America on a healthier path. We had a clear, convincing legal case and a noble cause. The same cannot be said for attorneys general involved in the current crusade […] The tobacco companies were deceivers. ExxonMobil has been open. But that doesn't seem to matter to the politicized attorneys general pursuing the company. A chilling impact on public debate is not in our collective interest." (July 14, 2016)
Harvey Silverglate
Civil Liberties Attorney; Member, ACLU
"The Exxon investigation is "pure harassment [….] It is outrageous for any law enforcement official to be seeking to win this battle for minds by flexing law enforcement muscle and trying to shut up the other side." (June 16, 2016)
Tristan Brown
Professor, State University of New York; Attorney
"In the interest of full disclosure, I should point out that I am in the camp that believes that climate change is occurring, and that it will ultimately impose tremendous costs on the global financial system as its impacts increase in magnitude […] That said, the Democratic coalition is pursuing a dangerous means of achieving its goal of reducing greenhouse gas emissions. Its unprecedented definition of fraud threatens to impose an undue and possibly unachievable regulatory burden on energy firms and their investors." (June 21, 2016)
C. Boyden Gray
Former U.S. Ambassador to the EU; Former White House Counsel
"The decision to single out Exxon is especially ill-conceived, because when it comes to actual proposals for real legislative action on climate change, Exxon's advocacy has been indistinguishable from some of the leading environmental organizations. The Sierra Club's former chief climate counsel has recounted how he and ExxonMobil's climate policy manager "found common ground when we realized that we actually agreed on the best approach to climate policy" — namely a revenue neutral carbon tax — hardly the strategy one would expect from a company dedicated to covering up climate science" (Feb. 11, 2016)
Elizabeth Price Foley
Constitutional Law Professor, Florida International University
"When the attorneys general used their prosecutorial power to investigate scientists because the scientists are not embracing an orthodox view of climate change or anything else — that is an abuse of prosecutorial power." (Sept. 14, 2016)
Thought Leaders
Steve Forbes
Publishing Executive
"On the very day in March when more than a dozen state attorneys general accused Exxon-Mobil of "fraud" and "deceiving the American people" on climate change, New York's attorney general, who led that news conference, met secretly with environmental activist organizations to discuss how they could attack oil companies. Email records show the New York AG's office urging activists "to not confirm that you attended or otherwise discuss the event" if reporters come calling. Exxon-Mobil won the first round in its fight against these coordinated state attorneys general in getting the truth-ignoring ringleader of this assault, who hails from the U.S. Virgin Islands, to withdraw his unreasonable subpoena. It should continue to take the fight to the other states that are coordinating with the green activists." (Sept. 16, 2016)
Kimberley Strassel
Columnist, Wall Street Journal
"The first thing to know about the crusade against Exxon by state attorneys general is that it isn't about the law. The second thing to know is that it isn't even about Exxon. What these liberal prosecutors really want is to shut down a universe of their most-hated ideological opponents… The goal of the Exxon probe isn't to protect consumers or help the environment. It's a message: Oppose us, and we will marshal our terrifying government powers to intimidate and threaten you, to force you to spend millions defending yourself, to eat up the time you'd otherwise use speaking out." (June 16, 2016)
Holman Jenkins Jr.
Columnist, Wall Street Journal
"The premise of the assault on Exxon, the Journal, other campaigns against "deniers," is worse than foolish. The climate crowd has turned to persecuting critics as a substitute for meaningful climate action because, as President Obama has acutely observed, voters won't support their efforts to jack up energy prices." (June 28, 2016)
George Will
Columnist, Washington Post
"Progressivism's determination to regulate thought by regulating speech is apparent in the campaign by 16 states' attorneys general and those of the District of Columbia and the Virgin Islands, none Republican, to criminalize skepticism about the supposedly "settled" conclusions of climate science […] The attorney general of the Virgin Islands accuses ExxonMobil of criminal misrepresentation regarding climate change. This, even though before the U.S. government in 2009 first issued an endangerment finding regarding greenhouse gases, ExxonMobil favored a carbon tax to mitigate climate consequences of those gases." (April 22, 2016)
Jon Entine
Columnist, New York Post
"The Columbia project serves as a warning: A premier university hires an activist to run its J-school. It partners with an activist online Web site to target an energy company previously savaged by its new dean in his book. The effort is funded by foundations whose role as fossil-fuel critics was hidden from readers. In the end, the journalists themselves wind up playing defense." (March 1, 2016)