Community and social responsibility in Guyana
At ExxonMobil we seek to contribute to the social and economic progress of the country and local communities where we operate. We believe that maintaining a fundamental respect for human rights, responsibly managing our impacts on communities and making valued social investments are integral to the success and sustainability of our business.
Community and social responsibility in Guyana
We strive to establish meaningful relationships that benefit communities and the company for the long-term. Our focus areas include STEM Education; Youth, Women and Community Empowerment; and Environmental Sustainability.
In the last two years (2017- 2018) over GYD$550 Million in grants were given. Some contributions were: GYD$400 Million given to Conservation International Guyana for a program to advance Guyana's sustainable economy through investments in education, research, sustainable management and conservation; GYD$62 Million given to Iwokrama for the re-launch of the Centre's Science Programme; and GYD$20 Million given to the Volunteer Youth Corps' Science, Technology, Engineering and Mathematics (STEM) program benefiting over 2000 youths in various communities.
Other activities include:
Specialists in Sustained Youth Development and Research's (SSYDR) youth empowerment and work ready initiatives
Waramuri Mission's community empowerment project (Region 1)
Continuous Indigenous People's empowerment in the Mainstay/Whayaka Amerindian community (Region 2)
Work with the University of Guyana, the Kanuku Mountains Protected Area and the Civil Defence Commission
We will continue to evolve and tailor our support for the community to reflect the needs and long-term goals of the Guyanese people, as learned through our ongoing community engagement.
Related content
Guyana Article • Feb. 20, 2017
ExxonMobil's commitment to operating in an environmentally responsible manner is highlighted through its Corporate Environment Policy; Protect Tomorrow. Today.
Guyana Article • Feb. 13, 2019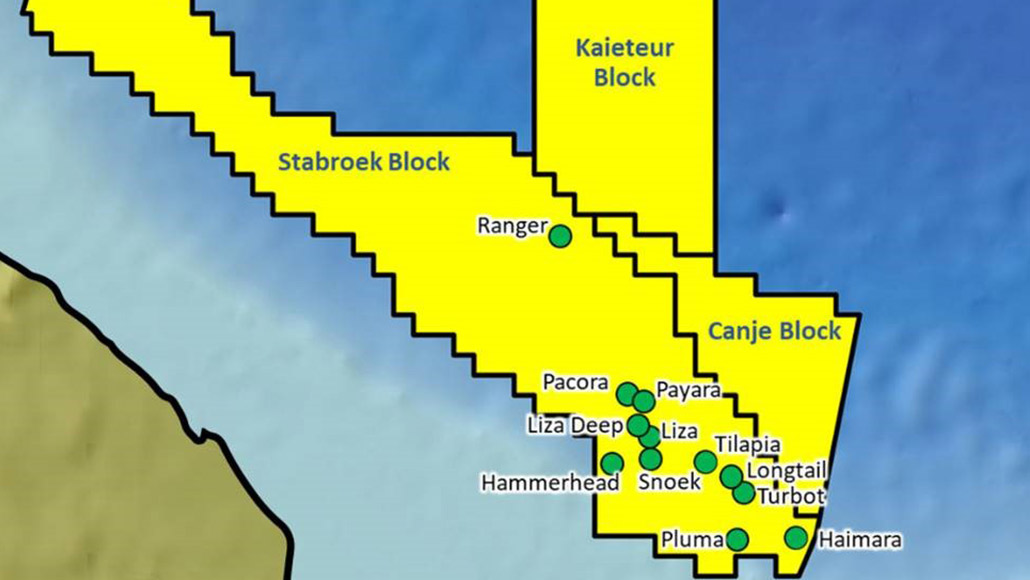 ExxonMobil initiated oil and gas exploration activities in Guyana in 2008, collecting and evaluating substantial 3-D seismic data that led to the company safely drilling its first exploration well in 2015, Liza-1.
Guyana Article • May 10, 2019