Community and culture in Brazil
Corporate Social Responsibility means a company entering into an ethical and transparent relationship with the stakeholders with which it interacts, establishing business goals that are compatible with the sustainable development of society.
Community and culture in Brazil
The concept is not new for ExxonMobil. For decades, the company has rigorously followed policies and practices that guide how it conducts its business. The methods for obtaining results are as important as the results themselves.
ExxonMobil's social responsibility is shown in its day-to-day operations, in the constant pursuit of zero accidents with employees or contractors.
The company, through its Public & Government Affairs Department, develops programs for contributing to society in which the long-term perspective and the capitalization of experiences for the education of children and young people from disadvantaged communities prevail. The programs cover the areas of Health, Education and the Environment.
Mais (More) Program
Created in 2004, the Mais Program has the main objective of helping young people between the ages of 16 and 24 who attend public schools and are from low-income communities to get access to higher education in Rio de Janeiro.
The young people participate in college preparatory classes, cultural workshops, courses, Portuguese lessons, educational meetings and visits to museums, universities and companies. Since its launch, more than 539 students have attended the program, with more than a 140 of them reaching passing grades on the entrance exams for various public and private educational institutions in Rio de Janeiro. Of those who were successful at the entrance exam, 17 have already graduated from university.
During the program, the students participate in activities that make them reflect on the decisive aspects in choosing a professional path. After getting into college, the students are monitored along their learning paths.
In recognition of the Mais Program for the inclusion of African descendants in Brazilian society, ExxonMobil won the Award Camelia of Freedom 2007 — a distinction that rewards organizations, institutions or companies responsible for developing policies that appreciate Afro-Brazilian culture and that are committed to promoting racial equality.
The Refazer Brand
ExxonMobil expands its Social Responsibility Program with the support of one more philanthropic institution, the Instituto Refazer, whose serious and committed work has prevented the re-hospitalization and worsening of illnesses in children and adolescents from low-income families cared for at Instituto Fernandes Figueiras in Rio de Janeiro.
From this new support provided by ExxonMobil, the Grife Refazer brand takes up the professional training of patients' mothers. The project aims the learning of craft activities. What is produced is purchased by the institution, generating income for the families. The courses are taught by volunteers and former patients who now work as artisans hired by the brand.
In addition to professional training, Refazer provides hospital materials, medicine and food. The only consideration required by the Institute is that the mothers attend monthly socio-educational lectures covering topics of health and well-being.
ExxonMobil knows that investing in women's economic education results in long-term benefits for them and their families, societies and countries. In the last 10 years, ExxonMobil invested more than US$ 82 million in the promotion of economic opportunities for women.
Education Initiative for Women and Girls
Global Women in Management
Studies from the World Bank and the United Nations show that supporting women in the development of their full potential improves the lives of their families and assists the economic development of their communities and countries. By aiming to help them drive the economic changes that benefit the places where they live, in 2005 ExxonMobil created the Initiative for Women and Girls, a global program to provide training, leadership and support to women around the world.
In 2009, the course was first held in Brazil with the participation of 27 women from Brazil, Angola, Argentina, Colombia, Ecuador, El Salvador, Equatorial Guinea, Guatemala, Mexico and Panama. They were selected based on their skills and experience acquired over years of working in community organizations. During the program, the participants intensified the learning of development strategies and the strengthening of management capabilities, such as the funding of programs, leadership, fund-raising, grant writing, strategic communication and political activity.
This partnership between ExxonMobil and the Center for Development and Population Activities (CEDPA), an international non-profit organization committed to improving the quality of life of women and girls around the world, has made training possible for more than 250 women in 50 countries. Since 2005, the company has invested more than US$ 4 million in this program.
After the course, the program continues to support the participants so that they can apply the lessons learned in their communities. The women receive guidance for one year through a structured and guided program of personal and professional orientation. CEDPA also maintains an ongoing relationship with former participants through activities at the local, regional and international levels.
The main courses of the program are: Dimensions of Leadership, Fund-raising, Advocacy, Strategic Communication, Partnerships and Management.
Inglês Sem Fronteiras (English without Borders)
The Program Inglês Sem Fronteiras is the result of a partnership between American companies of the Group United Way and Brazil's Ministry of Education. ExxonMobil is part of this group, whose goal is to promote the learning of English more quickly and efficiently among students at public universities in Brazil.
The support is given through investments in the construction of Language Centers at federal universities to support the improvement of the English language skills of undergraduate students who are eligible for the Ciências sem Fronteiras (Science Without Borders) scholarship exchange program.
In addition, the group invests in the free online English education platform brasilmaisTI, an initiative from the Ministry of Science, Technology and Innovation (MCTI) and the Ministry of Education (MEC).
The Language Center of the Universidade Federal de São Carlos (UFScar) has been in operation since February 2014 and already assisted about 6,000 people, 2,000 of them in the period from January to May 2015 alone. The Program also offers Language Centers at all of Brazil's regions (North, Northeast, Southeast, South and center West). Some other participating Universities are: UnB - Universidade de Brasília (DF), UFPel - Universidade Federal de Pelotas (RS), UFPE - Universidade Federal de Pernambuco (PE), UFPR - Universidade Federal do Paraná (PR), UFRGS - Universidade Federal do Rio Grande do Sul (RS), UFSC - Universidade Federal de Santa Catarina (SC), UFSM - Universidade Federal de Santa Maria (RS), UFG - Universidade Federal de Goiás (GO), UFGD - Universidade Federal da Grande Dourados (MS), UFMS - Universidade Federal de Mato Grosso do Sul (MS), UFMT - Universidade Federal de Mato Grosso (MT), UFES - Universidade Federal do Espírito Santo (ES), UFF - Universidade Federal Fluminense (RJ), UFJF - Universidade Federal de Juiz de Fora (MG), UFLA - Universidade Federal de Lavras (MG), UFMG - Universidade Federal de Minas Gerais (MG), UFOP - Universidade Federal de Ouro Preto (MG), UFRJ - Universidade Federal do Rio de Janeiro (RJ), UFRRJ - Universidade Federal Rural do Rio de Janeiro (RJ), UFAL - Universidade Federal de Alagoas (AL), UFC – Universidade Federal do Ceará (CE), UFMA - Universidade Federal do Maranhão (MA), UFPB – Universidade Federal da Paraíba (PB), UFPI - Universidade Federal do Piauí (PI), UFRB - Universidade Federal do Recôncavo da Bahia (BA), UFRN - Universidade Federal do Rio Grande do Norte (RN), UFAC – Universidade Federal do Acre (AC), UFPA – Universidade Federal do Pará (PA), UFRR – Universidade Federal de Roraima (RR) and UFT – Universidade Federal do Tocantins (TO).
Overall, approximately 8,000 young people have visited the existing laboratories and more than 2,400 students accessed the BrasilmaisTI that, in addition to English courses, which can be done on any computer with Internet access, offers 29 other courses related to the field of Information Technology (IT), articles and news about the labor market, job opportunities in the IT industry, space for resume uploads and vocational testing.
More information about Inglês sem Fronteiras is available.
VIP Program
The VIP — Volunteer Involvement Program — is an ExxonMobil initiative that aims to encourage employees and their families to volunteer by donating their time and talent to institutions with civic, cultural, educational, scientific, recreational or social assistance goals.
The initiative takes place in Curitiba, where the company has about 1,400 employees in its Business Support Center (BSC). In addition to encouraging and mobilizing employees, ExxonMobil matches the volunteer hours with a monetary donation.
Since its implementation in 2009, VIP has provided assistance to 145 organizations that received the incentive for different tasks carried out by more than 1,500 volunteers, such as assistance to children and animals, educational activities and food donation.
Pipocas de Histórias (Popcorn Stories) Project
In its fifth year of support for the Hospital Pequeno Príncipe, ExxonMobil, via the Rouanet Law, sponsors the Pipoca de Histórias Project.
Twice per week, children and adolescents who are patients at a children's reference hospital in Curitiba (PR) participate in storytelling sessions inspired by popular oral traditions from several countries. Through the stories, each participant is encouraged to value to and imaginatively construct the story of their own life.
By encouraging the development of socio-cultural activities in hospitals such as Pequeno Príncipe, ExxonMobil provides access to culture and knowledge, promoting joy in a moment of vulnerability.
Jardins Imaginários (Imaginary Gardens) Project
The Jardins Imaginários Project, offered by Hospital Pequeno Príncipe of Curitiba (PR) and sponsored by ExxonMobil through the Rouanet Law, provides patients in the hospital and their families with recreational workshops on stories of Brazilian and French gardens, emphasizing the importance of the environment. The meetings inspired the creation of an adult coloring book released in June 2017. All of the funds from the sale of the book are donated to the hospital.
For the past five years ExxonMobil has encouraged projects that benefit children and adolescents cared for at Hospital Pequeno Príncipe, their family members and employees of the institution. Throughout this period, about 12,000 people have been able to transform their way of thinking, acting, and living through the expansion of their cultural repertoire.
Pelo Direito à Vida (Right to Life)
ExxonMobil, through the tax incentive from the Fundo da Infância e da Adolescência (Childhood and Adolescence Fund - FIA), supports the Pelo Direito à Vida project sponsored by the Hospital Pequeno Príncipe.
The project is based on three pillars: development of scientific research in health, acquisition of high-cost material and equipment and education, with the education of pediatricians and training for the employees. The triad seeks to improve the patients' quality of life and the reduction of infant-juvenile mortality in Brazil.
Founded in 1919 in Curitiba (PR), the Hospital Pequeno Príncipe is a not for profit institution that assists children and adolescents from all over the country. The hospital provides over 313,000 visits annually, with about 70 percent of them for children and adolescents served by the the Unified Health System (SUS).
Related content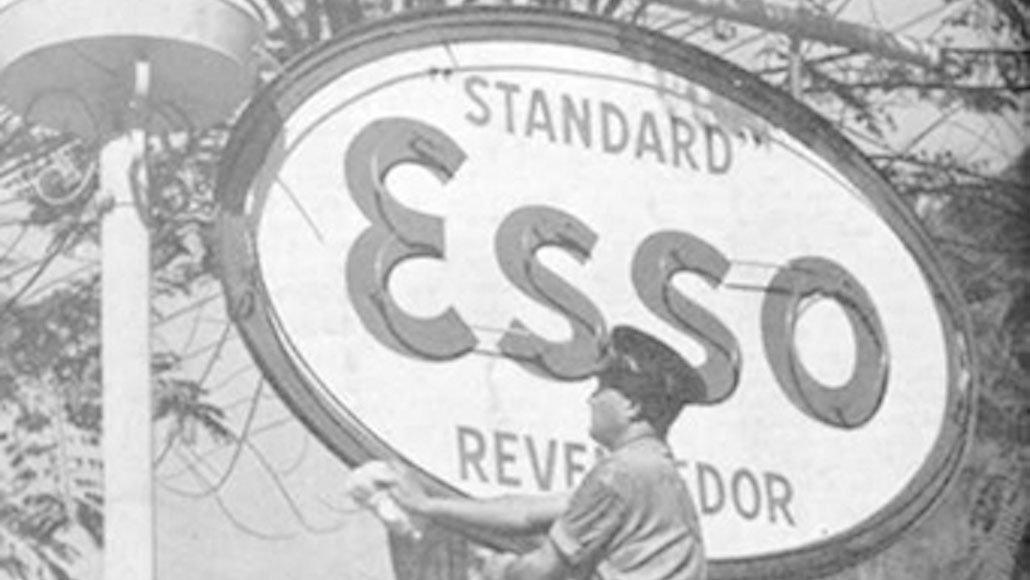 Exxon Mobil Corporation, formed by the merger of Exxon and Mobil in 2000, is the world's number 1 private company in the oil and petrochemical business, bringing together a significant number of the best human and technological resources.
Brazil Article • June 22, 2017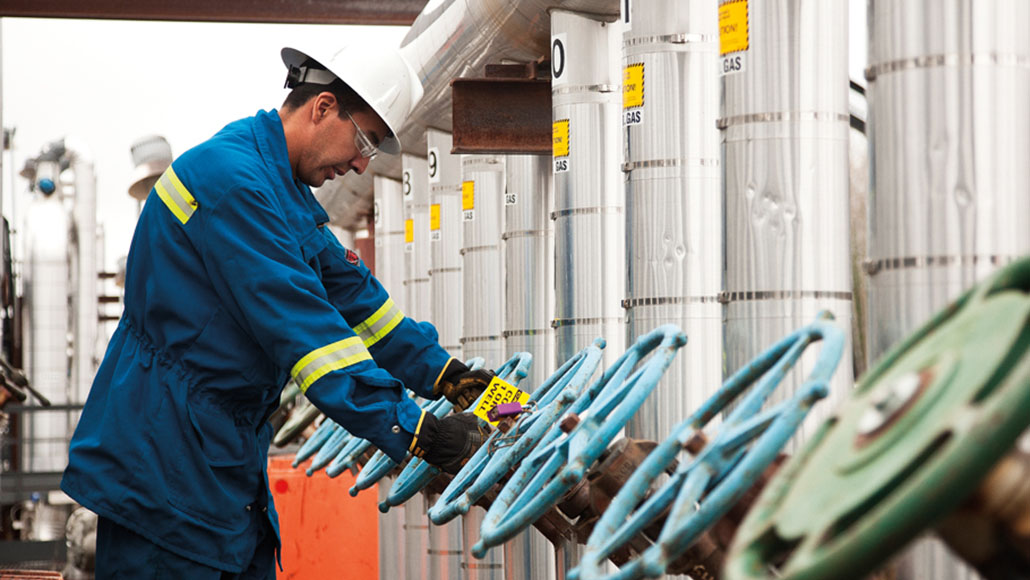 We comply with all applicable environmental laws and regulations and adopt standards with the goal of preserving the environment in the cases where there are no such laws.
Brazil Article • July 25, 2016
At present, the company has a presence in Rio de Janeiro, São Paulo, Paulínia and Curitiba.
Brazil Article • Oct. 4, 2018