Global energy fundamentals
What will the world's energy picture look like in the future? To answer this question, we need to start by analyzing the world's long-term demographic and economic trends.
Global energy fundamentals
Energy trends overview
By 2040, world population is expected to reach 9.2 billion people, up from 7.4 billion today. Over that same period, global GDP will likely double. As a result, per capita GDP is projected to rise significantly, particularly in the non-member countries of the Organisation for Economic Co-operation and Development (OECD). Billions of people are expected to join the global middle class.
Rising living standards for expanding populations worldwide mean a dependence on reliable modern energy. Combined, they are expected to help drive up global energy demand by about 25 percent by the year 2040. That is roughly equivalent to adding another North America and Latin America to the world's current energy demand.
The world will need to pursue all economic energy sources to keep up with this considerable demand growth.
Energy and economic projections
Energy supports living standards
Energy plays a critical role in supporting rising modern living standards around the world
Electricity use per capita is one important measure of energy consumption
A country's electricity use per capita is well-aligned with its income level
About half of the global population resides in countries where average electricity demand per person is less than the annual consumption of basic household appliances
About 1 billion people still lack access to electricity
World demographics continue to shift
Global population grows from 7.4 billion today to 9.2 billion people in 2040
Africa's population increases at the fastest rate across major regions; it also has the largest working-age population across regions by 2040
India likely to replace China as the most populous nation by 2025, with a significant increase in working-age population
China's population will gradually trend down post 2030; its working-age population has already peaked, and its share of population age 65+ increases rapidly
OECD working-age population flattens while the 65+ group continues to grow
Non-OECD leads economic expansion
Economic output (GDP) growth consists of both income (measured by GDP per capita) and population growth
Projected OECD GDP growth trend reflects declining population growth and steady rise of income
Non-OECD GDP growth to 2025 expected to rise above historical average, reflecting higher income growth and slower population growth
Non-OECD GDP growth post-2025 projected to moderate as population growth slows further, while income growth is largely maintained
World GDP doubles; World GDP growth
World GDP likely to double from 2016 to 2040, with non-OECD GDP increasing about 165 percent, and OECD GDP growing about 60 percent
Non-OECD share of global GDP will rise to about 50 percent by 2040, up from about 35 percent in 2016
China is likely to be the largest contributor to GDP gains, with growth similar to that of Europe OECD and the United States combined
India will grow strongly, with its share of global GDP doubling
Purchasing power expands
All regions show significant gains in income by 2040
GDP per capita in OECD nations currently averages about four times that of non-OECD economies
China GDP per capita is likely to triple to more than $40,000 by 2040, similar to Europe OECD levels of purchasing power in 2030
India GDP per capita is also expected to triple, but will be less than half of China's level by 2040
Africa GDP per capita is expected to increase by 50 percent, still trailing other emerging markets significantly
Unprecedented middle-class growth
Middle class to expand globally, growing about 80 percent by 2030 to reach more than 5 billion people; most of the growth comes from non-OECD countries
The rising middle class means billions of people with longer, healthier and better lives
Asia Pacific represents the largest increase, with India and China each reaching more than 1 billion middle-class citizens
Africa/Middle East and Latin America are also expected to increase, while North America and Europe hold their middle-class population steady
Technology helps us do more with less
Global energy demand grows more slowly than world GDP, implying falling energy intensity (amount of energy used to produce a unit of GDP)
From 2000 to 2016, energy intensity declined about 1 percent per year, the rate of improvement from 2016 to 2040 is likely to approach 2 percent per year
Meanwhile, the carbon intensity of energy (CO2 content per unit of energy used) has been fairly flat; the pace of improvement is likely to pick up from 2016 to 2040
The combined effect is reflected in decreasing carbon intensity of the world economy (tonnes CO2 per unit of GDP), which is expected to be about 40 percent lower by 2040 as global energy demand rises about 25 percent
Global efficiency limits demand growth
Despite growing population, global energy demand is expected to increase about 25 percent from 2016 to 2040, reflecting large savings due to efficiency improvements
Without energy savings enabled by gains in energy efficiency of the world's economy, global energy demand could nearly double by 2040
Demand growth will come from non-OECD nations, led by China and India, where energy use is expected to rise about 40 percent
Demand in other Asia Pacific nations, Africa/Middle East and Latin America is similarly projected to grow strongly
Global energy demand will continue to rise through 2040, reflecting its fundamental link to growing prosperity and better living standards for an increasing population worldwide.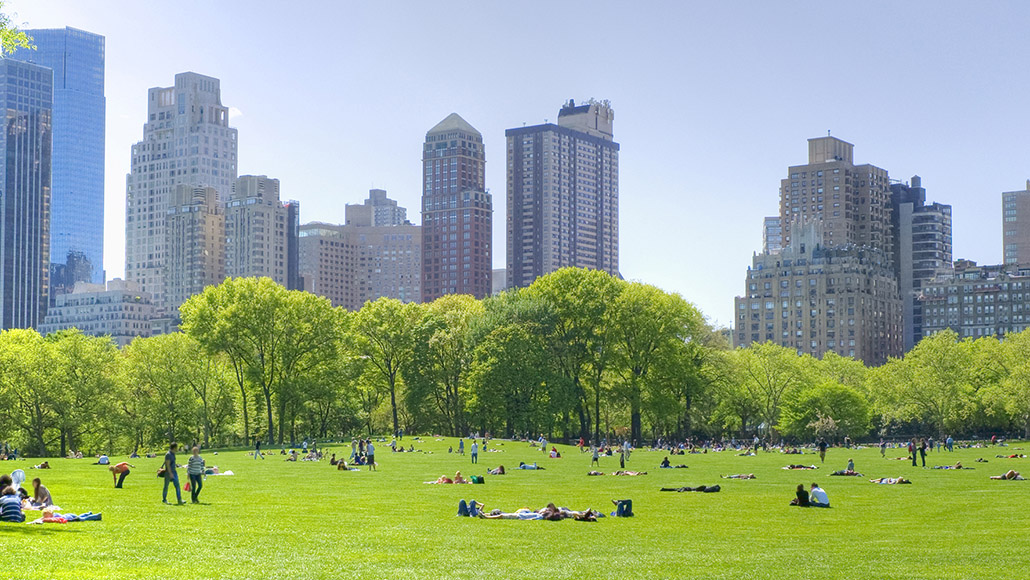 Providing reliable, affordable energy to support prosperity and enhance living standards is coupled with the need to do so in ways that reduce impacts on the environment, including the risks of climate change. This is a dual challenge ExxonMobil takes seriously.
What resources will be available to meet the world's increasing demand for more energy? Technology advancements underpin the diversification of energy choices.